CLEVELAND CLINIC MURDERS KIDNEY IN LIVING DONOR SURGERY
How much do you value the lives of your family and friends? Our purpose in life is to reveal the most reprehensible and horrendous accounts of what has happened to our family and other patients at the Cleveland Clinic, and to stop the killing of lifesaving organs.
In the following pages we will explain the murder of our son's transplanted kidney and the permanent injury to the donor who is left with the inability to ever have a child. Dr. David Goldfarb did the transplant surgery. And Dr.Jihad Kaouk who did the donor surgery currently has several malpractice cases against him in Cuyahoga Court in Cleveland, Ohio. Patients have died as a result of his surgeries. And still they both continue to "practice medicine" at the Cleveland Clinic.
This institution is a business, and founded to make money-period. "Like any other business they need customers, and they want to sell you their most expensive product-unnecessary surgery. The Cleveland Clinic wants you to stay sick, it is in their best interest that you stay that way. You are a customer, not a patient." They have no concerns at all whether you live or die. The outcomes are never published. This horrific event happened to our son and his aunt, and we cannot let this rest until the world knows what happened. We will never let this go until justice is served.
We will also relate our 36 years of experience with the Cleveland Clinic, showing it has always been place of human suffering and greed on the part of the CEO and the board members since they first opened their doors.
We are by no means telling people not to donate kidneys. We are very grateful to the young man who died to give our son his second kidney. An organ is a precious thing from God that an unselfish person is willing to donate to another person. It should not be destroyed and thrown in the city dump. This is one reason there are not enough organs for donation. DO NOT go to the Cleveland Clinic. Go to a place that respects this gift of life.
The Clinic has been forced to admit behind closed doors that this happened; and only because of the concrete evidence we had. All that came of this was a statement from their top attorney that this isn't the first time this has happened and it certainly won't be the last. You just happened to be someone that caught us.
We have an unedited version of this surgery on DVD that was sent to us by mistake; it shows what really went on in the surgery and interviews that the family made. We have decided to remove these from our site because the graphic nature of these were repulsive to some viewers.
What is contained in these pages is not everything that we know or have experienced at the Cleveland Clinic. We also have a book in progress about our story, and will tell the rest at that time. We have postponed going ahead with the book at this time so that we can include the stories from the hundreds of people who have contacted us with their adverse experiences at the Cleveland Clinic. The stories are unbelievable, but true. Amputations of the wrong limbs, patients falling out of bed and being left there for hours until they are found dead. The stories go on and on. These people are so grateful for a way for their stories to be told. We thank you for sharing them with us.
Feel free to contact us at
harrygreiner@Kidneytransplantkiller.com
We would like to thank all the people who are helping us to spread the word. The many companies, doctors, and nurses; who wish to remain nameless, but have used their time and money to help us save lives. The kidney transplant groups and the dialysis patients who have given their support. The sign companies, business card printers, billboard owners who kindly let this be seen on their property. The people who printed these shirts and the ones who wear them, the people who have these signs on their cars, and the truckers who have spread the word for us across the U.S. And thank God who has been with us always through this very heartbreaking time and continues to bring people our way.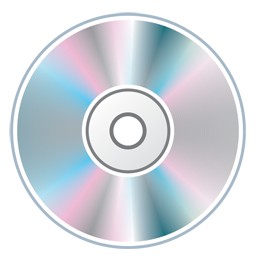 page counter
Check out our new book with the full story behind our website-
BORN WITH ONE FOOT IN THE GRAVE
On sale now at Amazon.com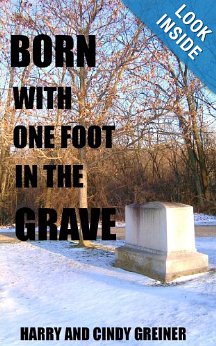 http://www.amazon.com/Born-Grave-Harry-Cindy-Greiner/dp/0988522403/ref=sr_1_1?s=books&ie=UTF8&qid=1373405667&sr=1-1&keywords=born+with+one+foot+in+the+grave
The site of the hematoma in Joe next to the transplanted kidney.